Asakusa ticket GET!!
May 29, 2013
Update: Even more against all odds, I also won the Hot Stuff Promotion lottery via Pia for the Friday show, so I am going to see Clammbon at Asakusa two nights in a row!! My heart and my brain just about can't take it.
Somehow, against all odds, I secured a ticket to the August 29 show at Kaminari 5656 Kaikan in Asakusa, Tokyo. It's a tiny, cozy 325-seat venue, and I'll be sitting in the 7th row, right about where this photo was taken: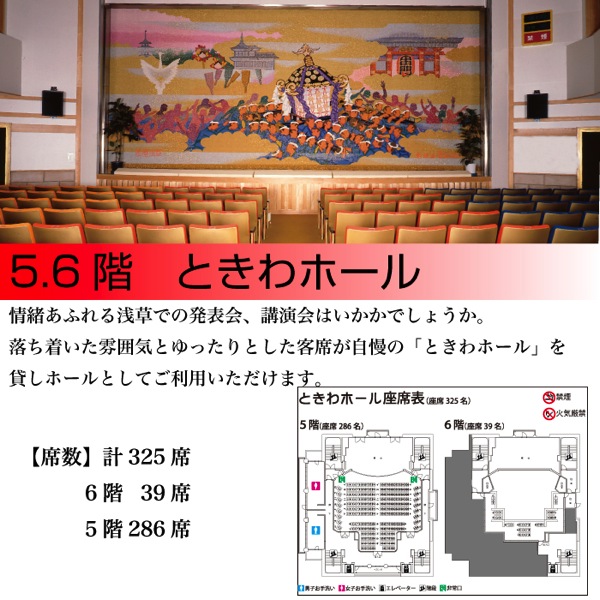 My first real Clammbon show, after 13 years of being a fan, and 10 years of running this site. I'm about as happy as I've ever been about anything. It's making me want to finally write down how I got into the band and what it's been like to follow them from afar for all this time.
In between work and finishing grad school, I have started funneling some of that excitement into subtitling En. There is quite a lot of casual mumbling between longtime friends, captured from just outside easy earshot, so it will be a challenge. Many scenes seem to be meant not to expose the content of conversations, but simply to portray relationships. I am committed to translating and timing as much of it as I can make out!